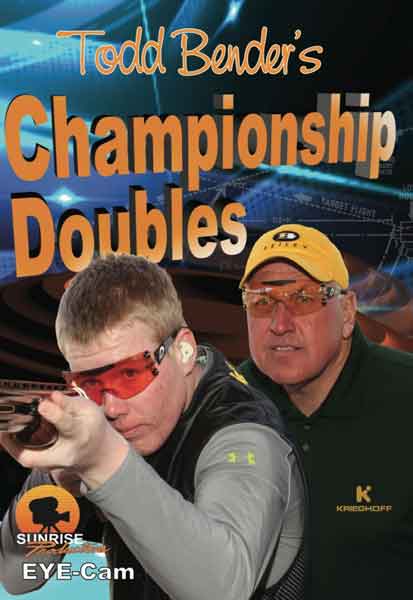 Todd Bender's Championship Doubles (DVD)
Todd Bender has compiled 21 World Championships and been named to 32 consecutive Men"s First All-American Teams. He was the first shooter record three back-to-back 400x400s, and to date has recorded 37 perfect 400 scores in tournaments. Todd"s teaching methods have taken him around the world and created a number of like world champions.
Todd Bender, one of the best Doubles shooters in sport, shoots at night under the best lighted skeet fields in the country, to graphically represent his well refined techniques developed over 40 years of competing and coaching the sport. This new DVD features new viewing angles, more comprehensive and detailed discussions on the mechanics of shooting Skeet Doubles, with insights on all of the elements necessary to be successful in winning at Doubles. Todd also discusses new information on how the eyes work in Doubles, to help the beginner, all the way to those competing at the World Championships. Now the best coaching DVDs available are clearer and more concise than ever.
Through the use of Sunrise Production"s "Eye-cam" see from behind the gun what has made Todd Bender the National Skeet Shooting Association"s first Master Instructor and an Honorary Fellow in England"s Institute of Clay Shooting Instructors.
Click Here To Order