Bender-Bassham Super Seminar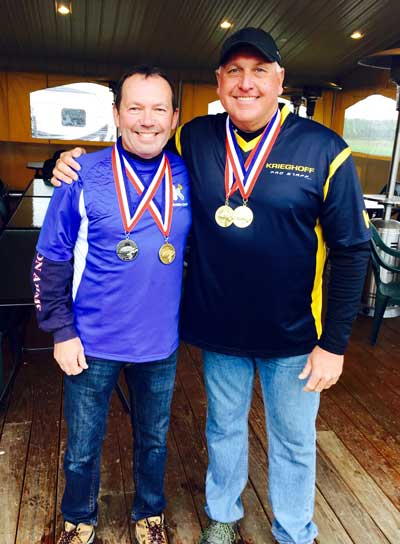 We are excited to present a new concept in shooting instruction. The Bender-Bassham Super Seminar is an intensive experience to give you all the required tools to be a champion.
Receive Mental Management"s full seminar from Olympic Gold Medalist Lanny Bassham. Then apply those skills daily on field with Lanny and Todd Bender, while at the same time, Bender fine-tunes your physical game. Imagine, Bassham and Bender side-by-side, working and integrating all the necessary mental and technical skills for you to realize your potential. This is the ultimate learning experience!
We will begin each day at 9.00 AM. There will a break at noon each day for lunch. The afternoon session begins at 1.00 PM each day and will run until 5.00 PM.
As a group during this seminar, you will receive Mental Management"s full two-day seminar at the Mental Management offices in Flower Mound, Texas. Each day at the Dallas Gun Club, the premier shooting facility in the nation, Todd Bender and Lanny Bassham will observe and work with you on your application , execution, and integration of your new mental and physical skills.
Shooters can expect to shoot 6-8 boxes during the half-day sessions, and 10-15 during the full day. Targets will be provided for by Bender/Bassham. Ammunition, travel, lodging and food other than lunch each day is the responsibility of the shooter.