Return To Blog
Sporting Clay/Bird Shooting Seminar
Thunderstik, South Dakota
---
By Todd Bender - April 12, 2016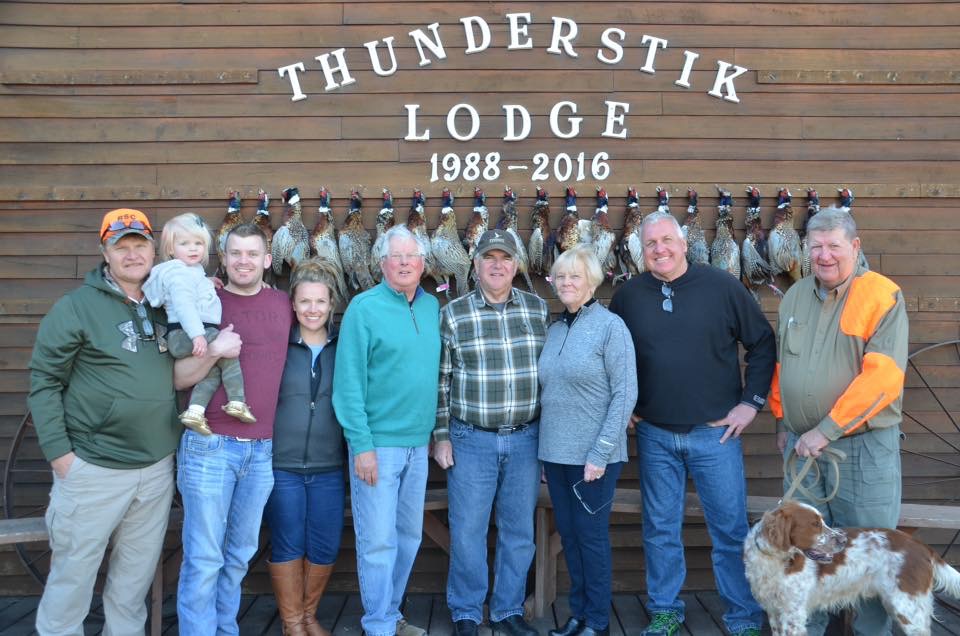 The first Annual Thunderstik Sporting Clay/Bird Shooting Seminar was a huge success. The event ran over three days, where the groups exchanged half-days, while one group hunted in the field, the other group spent hours on the sporting course honing their shotugn skills with World Champion and Master Coach, Todd Bender.
Thunderstik Lodge, in Chamberlain, South Dakota has some of the best pheasant hunting in the world. Known as the golden triangle, this region of South Dakota holds the best pheasant habitat and numbers in the US. Nestled within the vast South Dakota grasslands, overlooking the majestic Missouri River, Thunderstik Lodge is South Dakota's most luxurious pheasant hunting lodge.
Gage Outdoors is already planning on multiple Sporting Clay/Bird Shooting sessions for 2017. For information, contact Ben Holbrook at
Gage Outdoor Expeditions 
at 
1-800-888-1601
.